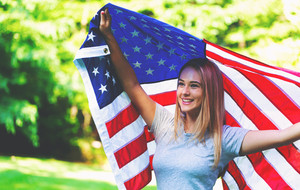 1. Latest Headlines: The biggest news story of the week is the outbreak of COVID-19 in several states across America, with over a thousand cases reported so far. This has prompted health officials to issue travel restrictions and quarantine orders for affected areas. In other news, President Biden announced his plans to nominate a new Supreme Court justice, which has sparked controversy among political pundits. Additionally, there have been protests against the government's handling of the pandemic, as well as calls for increased funding for vaccine research and distribution.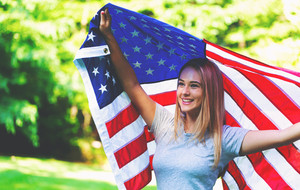 2. Top Stories from Across the Country: There were some interesting stories making headlines around the country this week. In California, authorities arrested a group of suspects involved in an elaborate identity theft scheme that netted them millions of dollars. Meanwhile, in New York City, police are investigating a series of mysterious disappearances involving young women who vanished without a trace. And finally, in Texas, a man was sentenced to life in prison for murdering his wife and three children before setting their house on fire.
3. Breaking News in Politics: One of the most significant developments in politics this week was the announcement by Senator Bernie Sanders that he had won the Iowa caucuses. However, due to technical issues with the voting system, the results were delayed and eventually declared incomplete. As a result, there has been widespread criticism of the Democratic Party's management of the process, and concerns about whether it could impact the overall outcome of the election. Elsewhere, Congress passed a bill aimed at improving access to mental health care for veterans.
4. Crime and Justice Updates: This week saw several high-profile criminal trials come to a close. In Chicago, former police officer Jason Van Dyke was found guilty of second-degree murder for shooting Laquan McDonald, a black teenager, in 2014. He faces up to 6 years in prison. Meanwhile, in New York City, rapper Tekashi 6ix9ine testified against his former gang associates in exchange for a reduced sentence. And finally, in Florida, a jury convicted Michael Dunn of attempted murder for firing shots into a car full of teenagers after they played loud music.
5. Natural Disasters and Emergencies: Several natural disasters made headlines this week. In Alabama, severe storms caused extensive damage and left thousands without power. In California, wildfires broke out once again, forcing evacuations and causing property destruction. Finally, in Louisiana, flooding caused by heavy rain and coastal erosion threatened homes and businesses in low-lying areas. Authorities urged residents to take precautions and prepare for potential evacuation.