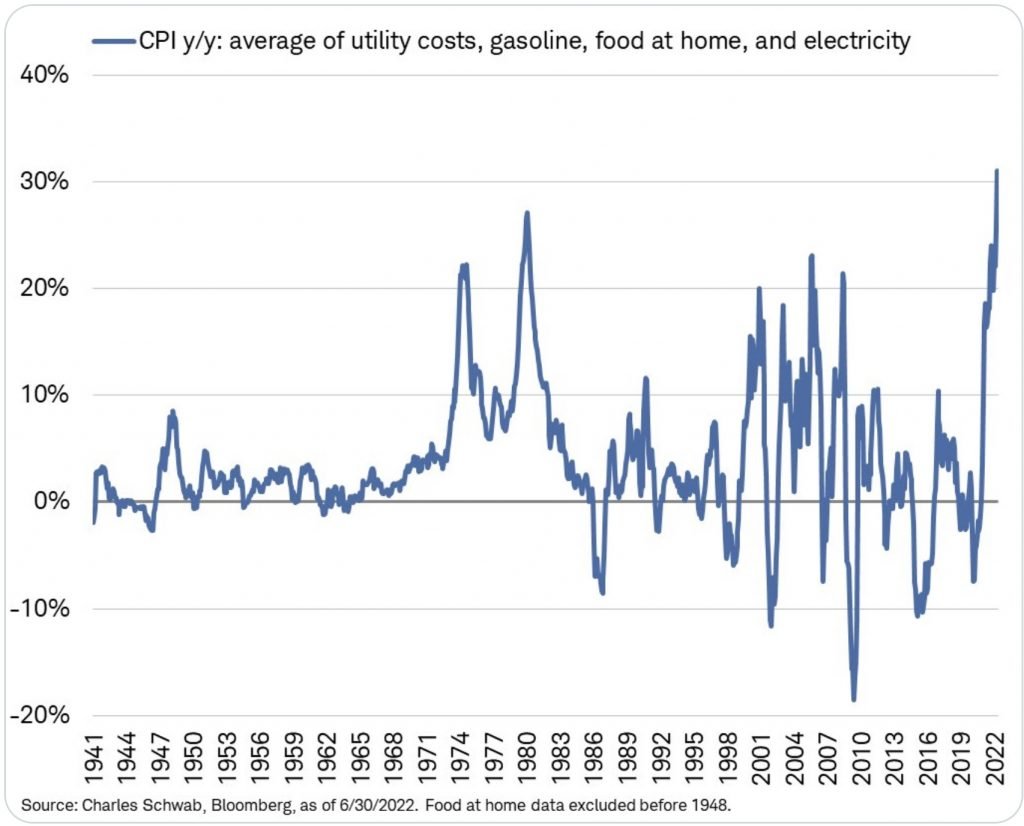 Last time this happened gold rallied over $700, plus look at this 30%+ inflation crushing consumers!
Massive Consumer Stress
July 19 (King World News) – Liz Ann Sonders, Chief Investment Strategist at Charles Schwab: Consumer stress to the max … among staple areas for consumers, inflation is soaring at fastest rate in history (>30% y/y).
Consumer Staple Inflation Soars Above 30%!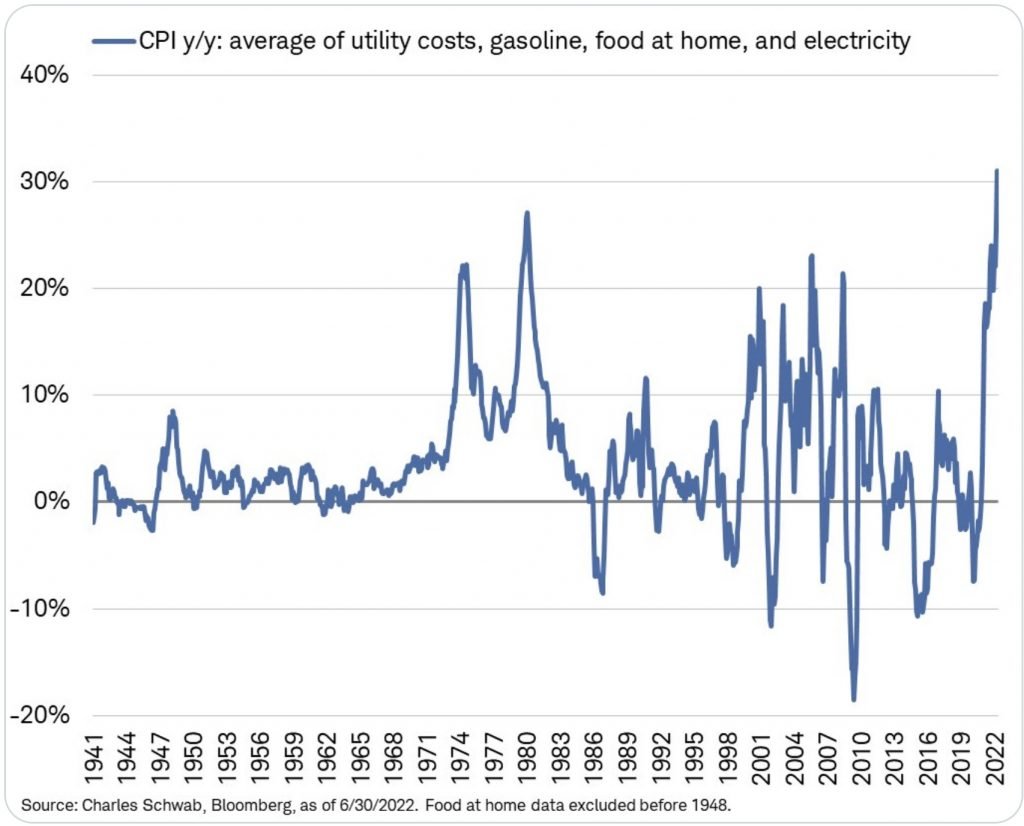 Real Retail Sales
Albert Edwards, Former Global Strategist at Société Générale: Folks don't often look at the official REAL US retail sales data as it's buried away. But this can't be right! I keep being told the US consumer is spending freely despite low confidence. In fact real spending after a post-pandemic jump, has pancaked for over a year now!
THEY'RE LYING ABOUT STRONG CONSUMER:
Real Consumer Spending (PURPLE) Is
Flat To Down For Over A Year Now
Last Time This Happened Gold Rallied Over $700
Garic Moran: Managed money futures only (Trend following commodity trading advisors) are net short Gold for the first time since Gold was $1300; immediately before the rally to $2000 began…
---
ALERT:
Billionaire and mining legend Ross Beaty, Chairman of Pan American Silver, just spoke about what he expects to see in the gold and silver markets and also shared one of his top stock picks in the mining sector CLICK HERE OR ON THE IMAGE BELOW TO HEAR BEATY'S INTERVIEW.

---
Garic Moran continues: Here are the last 2 times the computer based algorithmic trading systems decided to get net short Gold; you decide how wise that was. Fall of '18 and Spring of '19. (past performance is no guarantee of future results).
CHART SHOWS TWO OTHER TIMES MANAGED
MONEY NET SHORT GOLD (BLUE TRIANGLES)
BOTH PRECEDED MAJOR RALLIES:
Managed Money Net Short Gold For First Time
Since Gold Bottomed At $1,300 And
Then Soared Above $2,000
Crushing MM Shorts!
ALSO JUST RELEASED: HISTORIC READINGS: One Of The Most Interesting Gold & Silver Reports Ever Released CLICK HERE.
ALSO JUST RELEASED: WORSE THAN 2008: The Financial World Is Facing The First Chapter Of A Global "Uh-Oh Moment" CLICK HERE.
***To listen to Dr. Stephen Leeb discuss why the West's takedown in the gold market will fail CLICK HERE OR ON THE IMAGE BELOW.
© 2022 by King World News®. All Rights Reserved. This material may not be published, broadcast, rewritten, or redistributed. However, linking directly to the articles is permitted and encouraged.